Liquid Green Hydroseeding and Environmental Services is a Lower Mainland based company that provides a multitude of specialty site works including Hydroseeding, Slope Stabilization, Erosion Control, Site Preparation and Vegetation Management.  We are a young and driven company who has established an industry leading name in its short 4 years by combining the past 15 years of experience from both our Founders in the Canadian Oil and Gas and Canadian agriculture industries.
We have a Finn T120 Hydroseeder mounted on an international 4800 4×4 compact semi that can get in almost any space and up grades with up to 200 ft of hose. With the T120, we can spray up to 1/3 of an acre in a single mixed load. 
Learn more about our services and why our Hydroseeder truck can tackle your next job!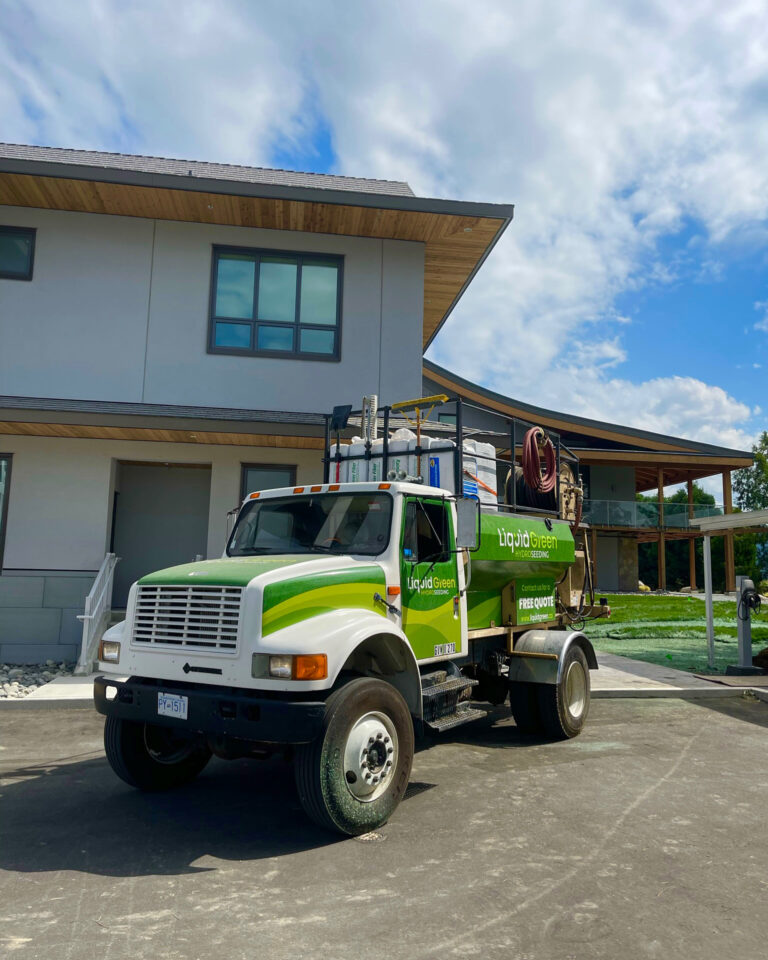 Liquid Green Hydroseeding & Environmental Services