Commercial and Residential
Spray on Grass Seed Canada
THAT LEAVES NEIGHBOURS JEALOUS!
Liquid Green offers spray on grass seed Canada otherwise know as "Hydroseeding" on a variety of different residential and commercial projects including lawn care, erosion, sediment control, and land reclamation. Liquid Green provides reasonable and accurate estimates for each job as no two jobs are the same. 
Depending on water sources, seed type, square footage and grade of job you will see new growth in a short few weeks and a lawn ready to mow in 4-6 weeks. Liquid Green only uses the best slow release hydro grass seed fertilizer technology available to establish a well formed landscape by spray on grass seed.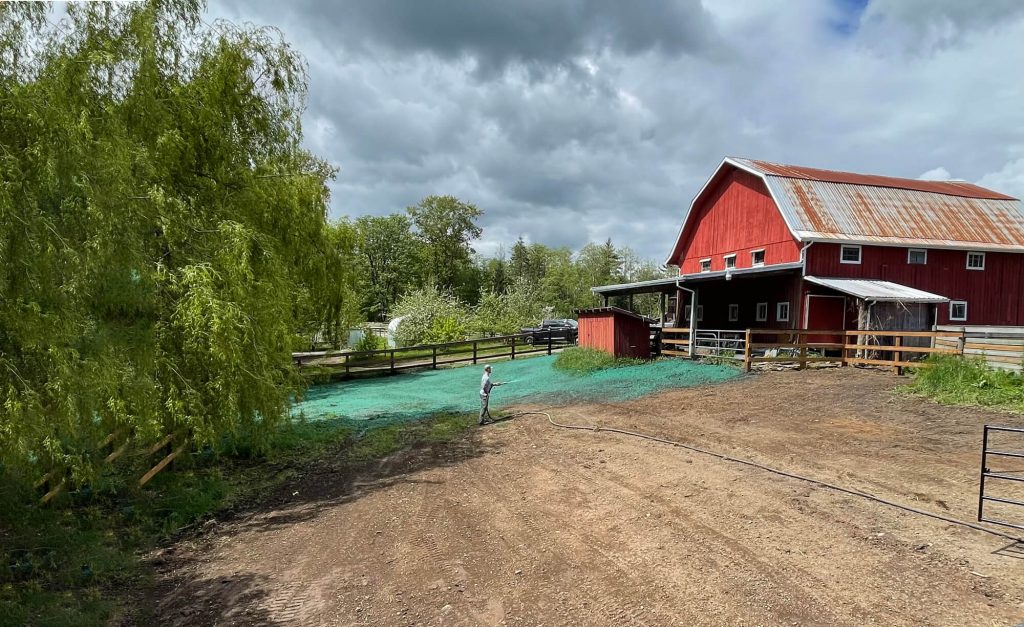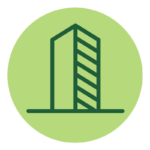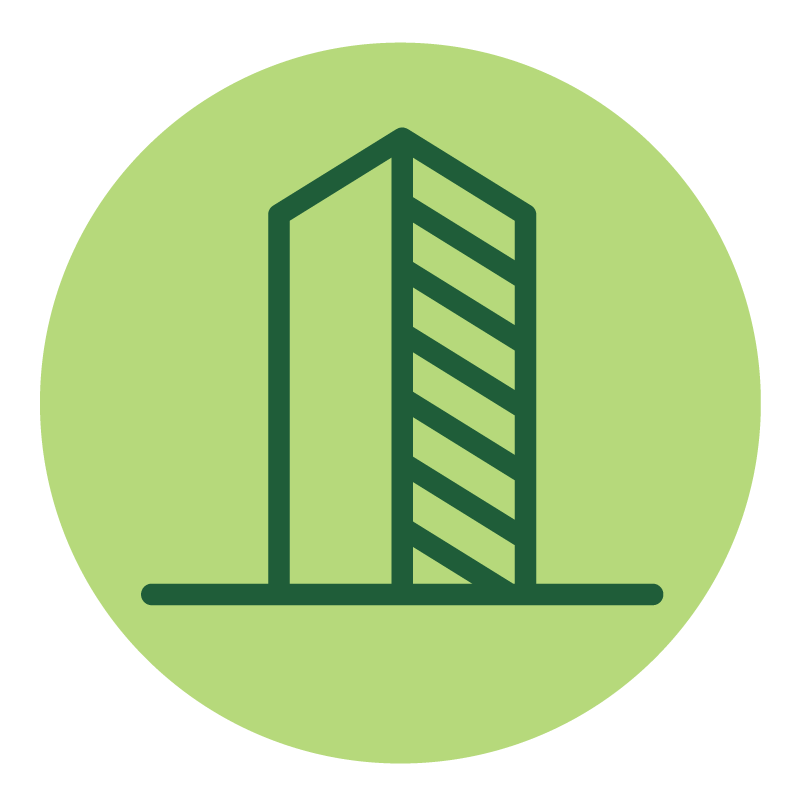 Hydroseeding is the most cost effect spray on grass seed planting method for most commercial and public projects including. Because of this it is perfect for ballparks, golf courses, and playgrounds – able to withstand the expected wear and tear. 
Also Liquid Green specializes in high traffic, heavy use requirements. Our expertise includes Sub divisions, Wetland Sites, Detention Ponds, Landfills, Parks, Schools, Horse Facilities, Freeways, Campuses, Hospitals, and more. Commercial Spray on Grass Hydroseeding is becoming the most popular route for any big or small contracting project and we fully stand behind that. Leaving you and your business with a reliable, yet affordable product.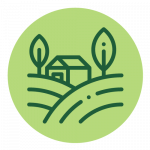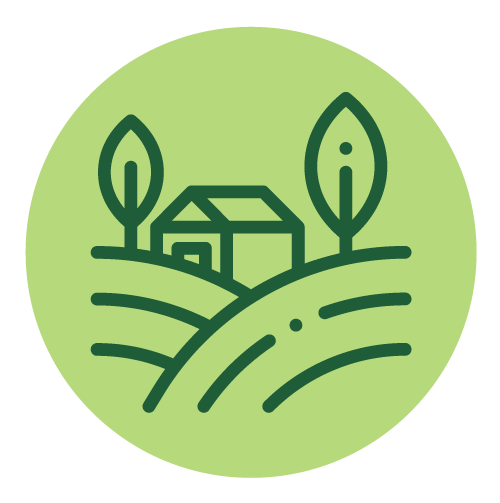 Residential hydroseeding is designed to make homeowners' yards a more beautiful place where friends and families can enjoy the lush, green grass in a quick/ affordable way, leaving you with the best results in the industry. Each type of hydroseeding serves a different purpose, which may involve using different types of seed mixtures, mulches, and other ingredients to establish a strong root system and achieve a vibrant, full lawn. When spraying for residential customers we always recommend using top tier material (which we will suggest) to ensure the best outcome, providing your home with the most beautiful lawn on the block.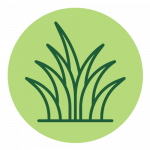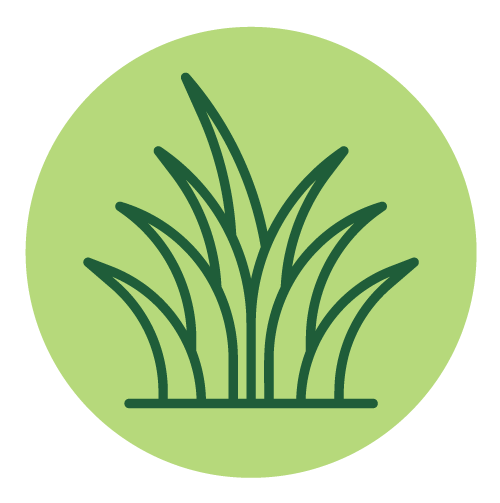 Hydroseeding is an economical/ affordable spray on grass way to establish fresh growth in a pasture from 1/4-100 acres or more. Spraying massive plots of land is our specialty. This creates a blanket which holds seed in place, retains moisture and helps the seed germinate quickly. Liquid Green has the means and knowledge to provide a wide variety of seed blends that are right for you. For pastures, keeping your animals fed, safe, and in comfort is on our top priorities list which is why we will offer you the finest seed and mulch. Not only does it have the benefits for a high feed value but some pasture blends can also be cut and bailed for hay.
Proper Irrigation
Spray on Grass Seed needs proper irrigation/ water coverage is important. The irrigation system should have total coverage and should water evenly for best results. Check for head-to-head coverage, low and high spots. If you are watering by hand, do your best to over water the seeded area (overlap). Either watering method should be capable of watering an average of 2-5 times per day during the germination period.
Quality Soil
As necessary, bring in a good quality top soil and or rototill amendments into the areas you plan for us to seed. Use caution when considering the addition of recycled wood compost. This material can contain weed seed which you do not want to introduce to your site as the weeds will choke out your lawn. Also, recycled wood compost will take up nitrogen necessary for good germination of new seedlings.
Weed Control
Weed control is important. Remove undesired vegetation from the area. Water & fertilize the area to germinate weed seed. This will also show you if you have head-to-head coverage, or not. Dry areas will not grow grass as quickly. After weeds have germinated (7-14 days), spray the weeds with a contact weed killer like Round-Up, or remove the weeds by hand. Pre-seed irrigation and weed kill/removal may take more than one cycle depending on your site and soil used.
Consistent Moisture
After hydroseeding, all surface areas must be kept continually moist with
frequent light watering (season & weather dependant). Water 2-5 times per day for premium results. Try not allow germinating seedlings to dry out or it is likely they could die. Once seed has germinated, and growth is established, water should be applied with less frequency, but for longer periods of time. Deep watering will establish deep root growth. Mow grass every 7-10 days and fertilize with any balanced fertilizer 1-3 times per year. Regular mowing will manage weeds and push lateral growth, creating a tight stand of grass. 
What is the best spray-on grass seed?
We have specially formulated a proprietary spray on grass seed formula. Because of this unique mixture you can be assured of quality and affordability, and reliability.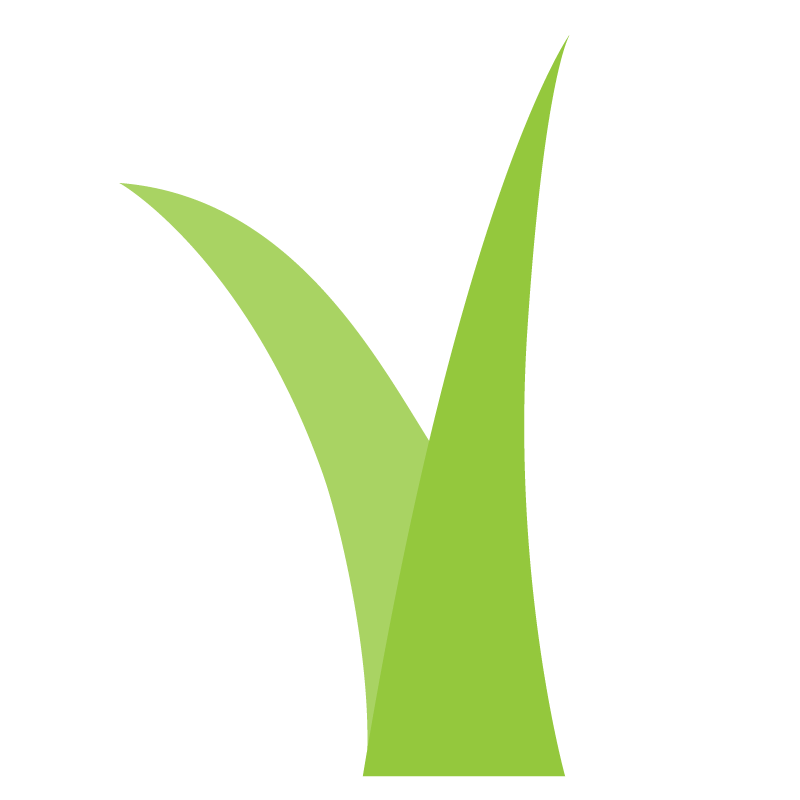 We have a Finn T120 Hydroseeder mounted on an international 4800 4×4 compact semi that can get in almost any space and up grades with up to 200 ft of hose. With the T120, we can spray up to 1/3 of an acre in a single mixed load. 
Learn more about Liquid Green!