Hydroseeding, Hydro Grass Spray
Liquid Green offers hydro grass seed otherwise know as "Hydroseeding" on a variety of different projects including commercial erosion and sediment control. We provide reasonable and accurate estimates for each hydro grass spray job as no two jobs are the same. Depending on water sources, seed type, square footage and grade of job you will see new growth in a short few weeks and a lawn ready to mow in 4-6 weeks. Liquid Green only uses the best slow release hydro grass seed fertilizer to establish a well formed landscape.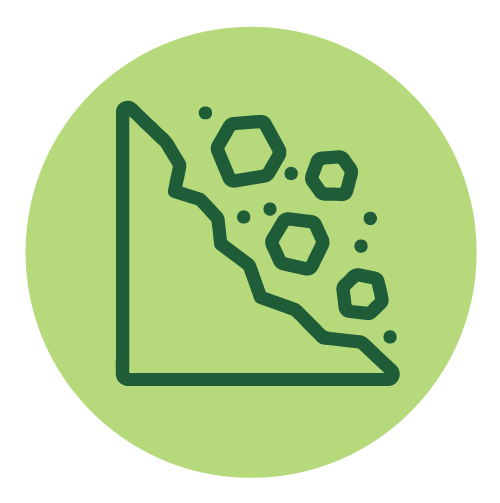 Erosion and Sediment Control
When your manicured lawn or embankment seems to wash away bit by bit every time a storm blows through; Liquid Green Hydroseeding is here to help. Our services hydro grass seed will help your yard better handle water, time, and other things that erode ground so that you can properly maintain your property. 
Our advanced hydro grass service team are the experts on erosion control in Vancouver and all the Lower Mainland. By using hydro grass seed on your lot, we eliminate the ruts and trenches that can form thanks to Mother Nature. Not only does this help you maintain your current landscape, but also it helps prevent future soil erosion. Make sure to call us for a quote on your next erosion and sediment control project.
How Do We Manage Erosion?
Our hydrograss team has many methods available to help you stabilize your yard, so we tailor our approach to your circumstances. However, one of the most effective erosion prevention methods is to increase ground cover by hydroseeding any bare areas. Commercial and residential hydroseeding increase the root density while also protecting against the water and wind that can carry away soil.
Hydroseeding is the most cost effect planting method for most commercial and public projects including ballparks, golf courses, and playgrounds – able to withstand the expected wear and tear. We specialize in high traffic, heavy use requirements. Our expertise includes Subdivisons, Wetland Sites, Detention Ponds, Landfills, Parks, Schools, Horse Facilities, Freeways, Campuses, Hospitals, and more. Commercial hydro grass spray is becoming the most popular route for any big or small contracting project and we fully stand behind that. Leaving you and your business with a reliable, yet affordable product.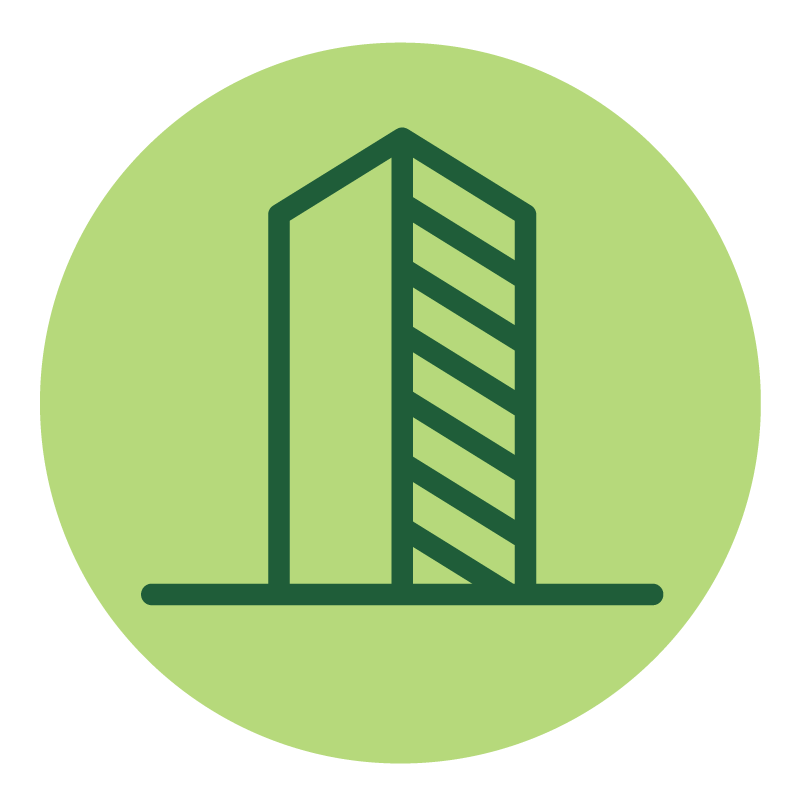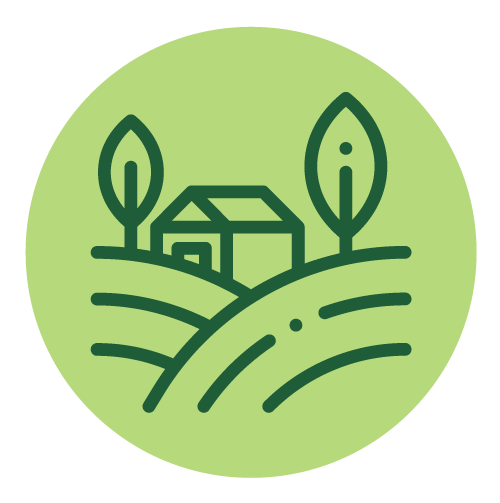 Residential hydroseeding is designed to make homeowners' yards a more beautiful place where friends and families can enjoy the lush, green grass in a quick/ affordable way, leaving you with the best hydro grass spray results in the industry. Each type of hydroseeding serves a different purpose, which may involve using different types of seed mixtures, mulches, and other ingredients to establish a strong root system and achieve a vibrant, full lawn. When spraying for residential customers we always recommend using top tier material (which we will suggest) to ensure the best outcome, providing your home with the most beautiful lawn on the block.
Hydroseeding is an economical/ affordable way to establish fresh growth in a pasture from 1/4-100 acres or more. Spraying massive plots of land is our specialty. This creates a blanket which holds seed in place, retains moisture and helps the seed germinate quickly. Liquid Green has the means and knowledge to provide a wide variety of seed blends that are right for you. For pastures, keeping your animals fed, safe, and in comfort is on our top priorities list which is why we will offer you the finest seed and mulch. Not only does it have the benefits for a high feed value but some pasture blends can also be cut and bailed for hay.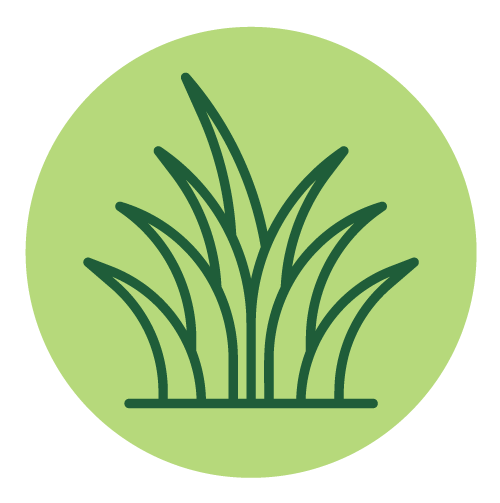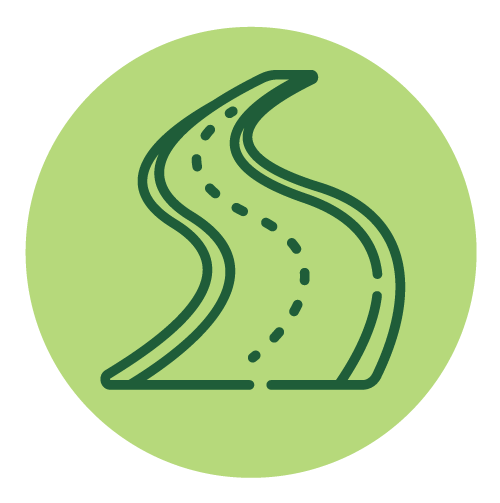 City development districts all across North America have resulted in using hydroseeding for their biggest highway projects, here's why. As many of us know, highway jobs of any sort can be dangerous, irritating, and never ending. When doing a job along the side of a busy highway, hydroseeding is definitely your best option. Not only is it the safest alternative, but its very quick and effective… making those long jobs become worry free and painless. Our experts at Liquid Green have a high skillset in completing big tasks leaving no job too tall. Our T120 seeder is built to complete large projects, with its 1000 gallon mixing tank we move at a fast pace.
The hydroseeding equipment used on the reclamation projects are pulled up and supported on its way down constructed especially for the job. We can handle any type of reclamation job as our equipment is built for all types of terrain. From slopes, to wetland, too flatland we can ensure you will receive some of the best results in the industry. Other challenges hydroseeding companies face are tree trunks and boulders, erratic winds, and lack of access, all of which make it difficult to spray seed and mulch evenly… that being said, whatever the challenges and the limitations, at Liquid Green there's always a mulch, a seed mix, and an application technique to overcome them.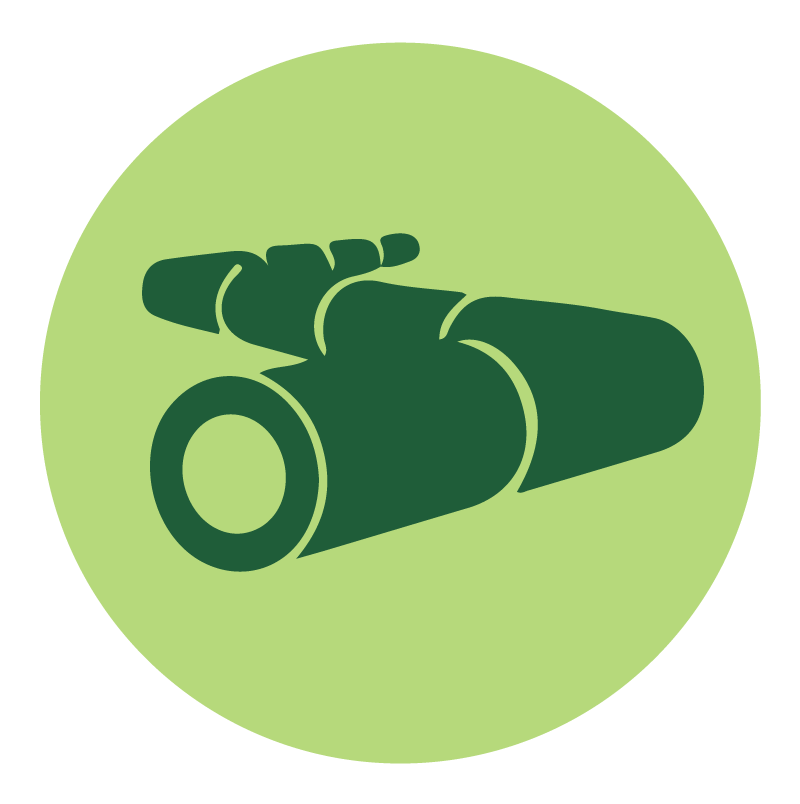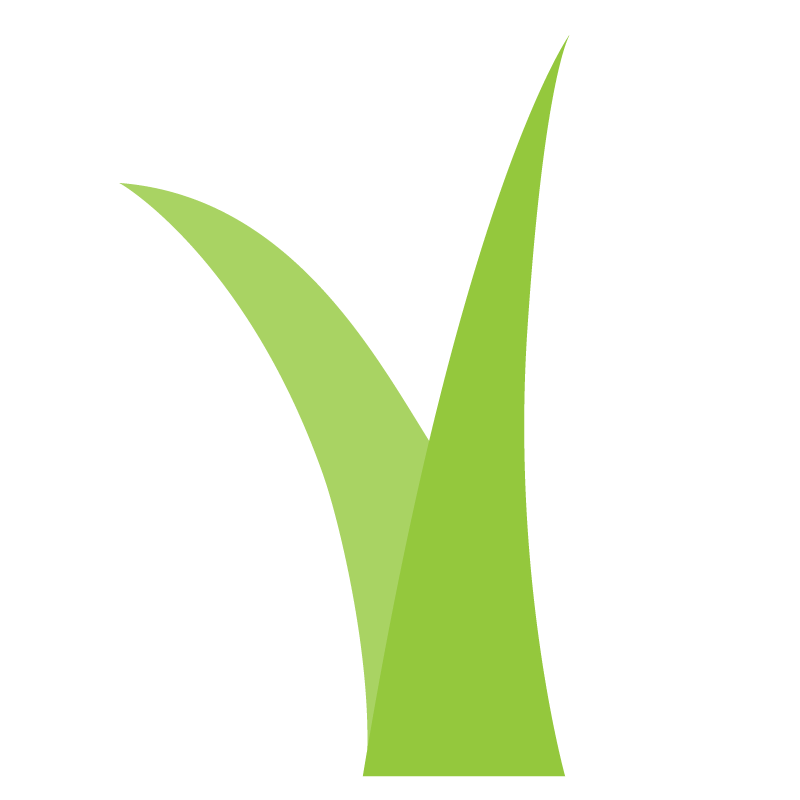 Proper irrigation/ water coverage is important. The irrigation system should have total coverage and should water evenly for best results. Check for head-to-head coverage, low and high spots. If you are watering by hand, do your best to over water the seeded area (overlap). Either watering method should be capable of watering an average of 2-5 times per day during the germination period.
As necessary, bring in a good quality top soil and or rototill amendments into the areas you plan for us to seed. Use caution when considering the addition of recycled wood compost. This material can contain weed seed which you do not want to introduce to your site as the weeds will choke out your lawn. Also, recycled wood compost will take up nitrogen necessary for good germination of new seedlings
Weed control is important. Remove undesired vegetation from the area. Water & fertilize the area to germinate weed seed. This will also show you if you have head-to-head coverage, or not. Dry areas will not grow grass as quickly. After weeds have germinated (7-14 days), spray the weeds with a contact weed killer like Round-Up, or remove the weeds by hand. Pre-seed irrigation and weed kill/removal may take more than one cycle depending on your site and soil used.
After hydroseeding, all surface areas must be kept continually moist with
frequent light watering (season & weather dependant). Water 2-5 times per day for premium results. Try not allow germinating seedlings to dry out or it is likely they could die. Once seed has germinated, and growth is established, water should be applied with less frequency, but for longer periods of time. Deep watering will establish deep root growth. Mow grass every 7-10 days and fertilize with any balanced fertilizer 1-3 times per year. Regular mowing will manage weeds and push lateral growth, creating a tight stand of grass.
We have a Finn T120 Hydroseeder mounted on an international 4800 4×4 compact semi that can get in almost any space and up grades with up to 200 ft of hose. With the T120, we can spray up to 1/3 of an acre in a single mixed load. 
Learn more about Liquid Green!