Professional Hydroseeding Services
Liquid Green's hydroseeding services accelerate lush landscape growth. Our expertise and hydroseed is a smart approach to reclamation.
Why Customers Love Liquid Green Hydroseeding
What Clients Are Saying About Us
"The team was professional, efficient, and completed the project on time. Our lawn looks lush and healthy, and we receive compliments from our neighbors all the time. Thank you, Liquid Green Hydroseeding!"
"I highly recommend Liquid Green for any lawn maintenance services. The team is knowledgeable, friendly, and always goes above and beyond to make sure our lawn looks its best. We appreciate their attention to detail and commitment to customer satisfaction."
"We've been using Liquid Green for two years for hydroseeding and landscaping services, and they never disappoint. The team is reliable, professional, and always delivers exceptional results. We highly recommend them to anyone looking for high level lawn care services."
Liquid Green Environmental Services
Hydroseeding Services We Offer
Liquid Green specializes in hydroseeding lawns and various projects, including commercial erosion control and sediment control. We use premium slow-release hydro grass seed fertilizer, ensuring rapid growth with a mow-ready lawn in 4-6 weeks. Free and accurate estimates provided.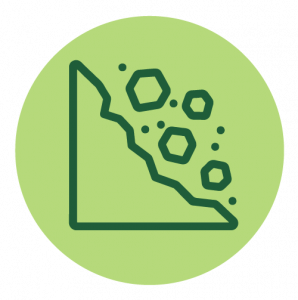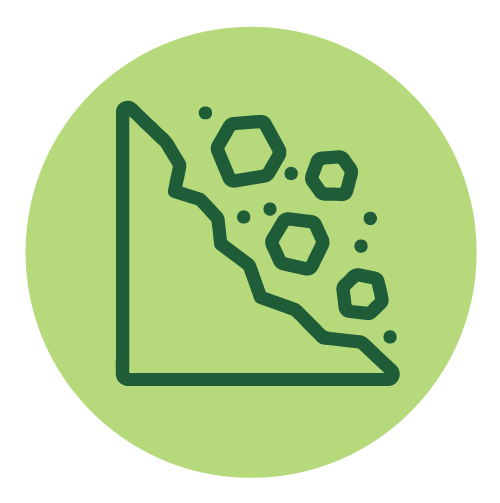 Erosion and Sediment Control
Our advanced hydro grass service team are the experts on erosion control in Vancouver and all the Lower Mainland. By using hydro grass seed on your lot, we eliminate the ruts and trenches that can form thanks to Mother Nature. Not only does this help you maintain your current landscape, but also it helps prevent future soil erosion. Make sure to call us for a quote on your next erosion and sediment control project.
Hydroseeding, the cost effective planting method for most commercial and public projects like Subdivisions, Wetland Sites, Detention Ponds, Landfills, Parks, Schools, Horse Facilities, Freeways, Campuses, Hospitals and more. We specialize in high traffic, heavy use requirements for hydroseeding services.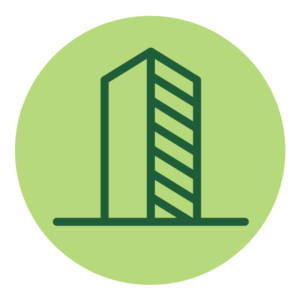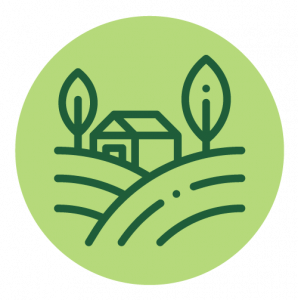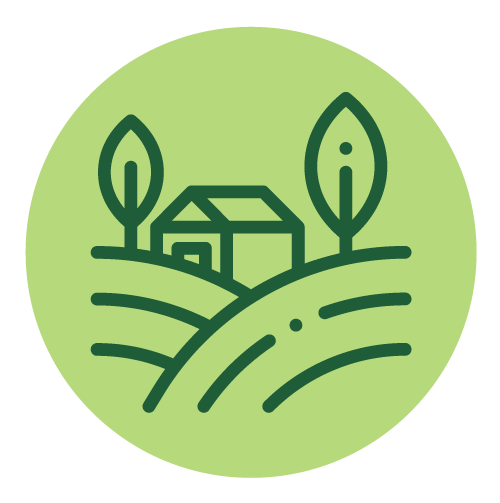 Our residential hydroseeding lawns create beautiful yards for families to enjoy lush, green grass quickly and affordably. We recommend top-tier materials for the most stunning lawns on the block
Hydroseeding quickly establishes pasture growth from 1/4-100+ acres or more. We offer diverse seed blends to ensure your animals' well-being, providing high feed value and potential hay production.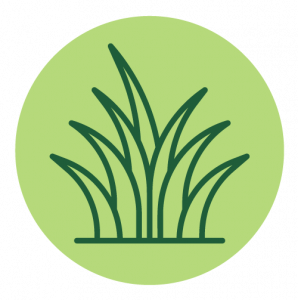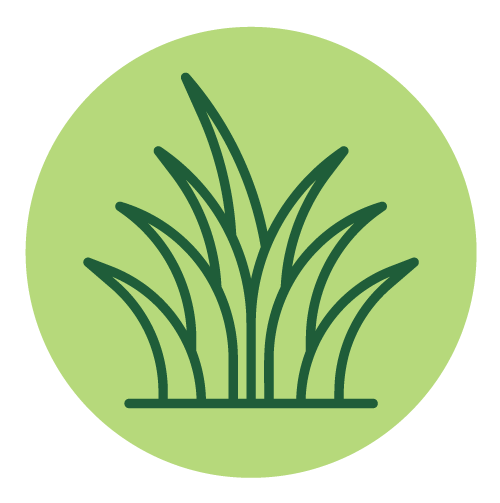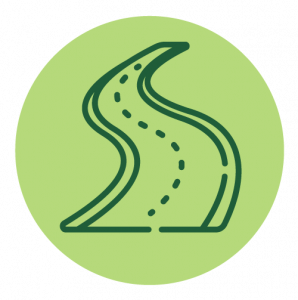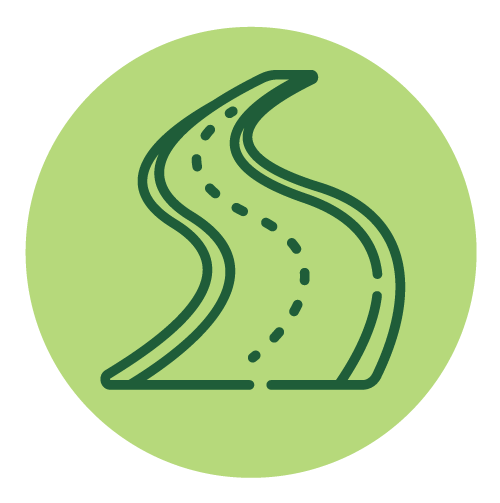 City development districts prefer hydroseeding services for highway projects due to safety, speed, and efficiency. Hydroseeding offers a quick and safe solution for planting grass along dangerous and never-ending highways, making the job worry-free. Liquid Green's experts excel in completing large tasks, with our T120 seeder designed for efficient work.
Tree trunks, erratic winds, or difficult terrain are no challenge for Liquid Green. Our equipment handles all terrains, ensuring top results. We overcome any obstacle with the right mulch, seed mix, and techniques with our hydroseeding services.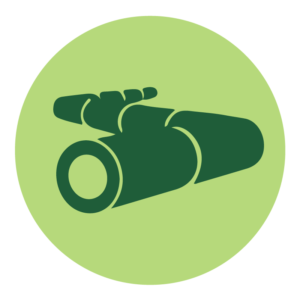 Hydroseeding Equipment We Use
At Liquid Green, we take immense pride in our advanced hydroseeding equipment, specifically tailored to deliver exceptional results in our hydroseeding services.
Hydromulching: Our process includes the application of hydroseeding mulch, which is designed to enhance soil stability, moisture retention, and erosion control, ensuring the best environment for your seeds to flourish.
Nutrient-Rich Fertilizer: We strategically apply nutrient-rich fertilizer as part of our hydroseeding service, enriching the soil and promoting vigorous plant growth.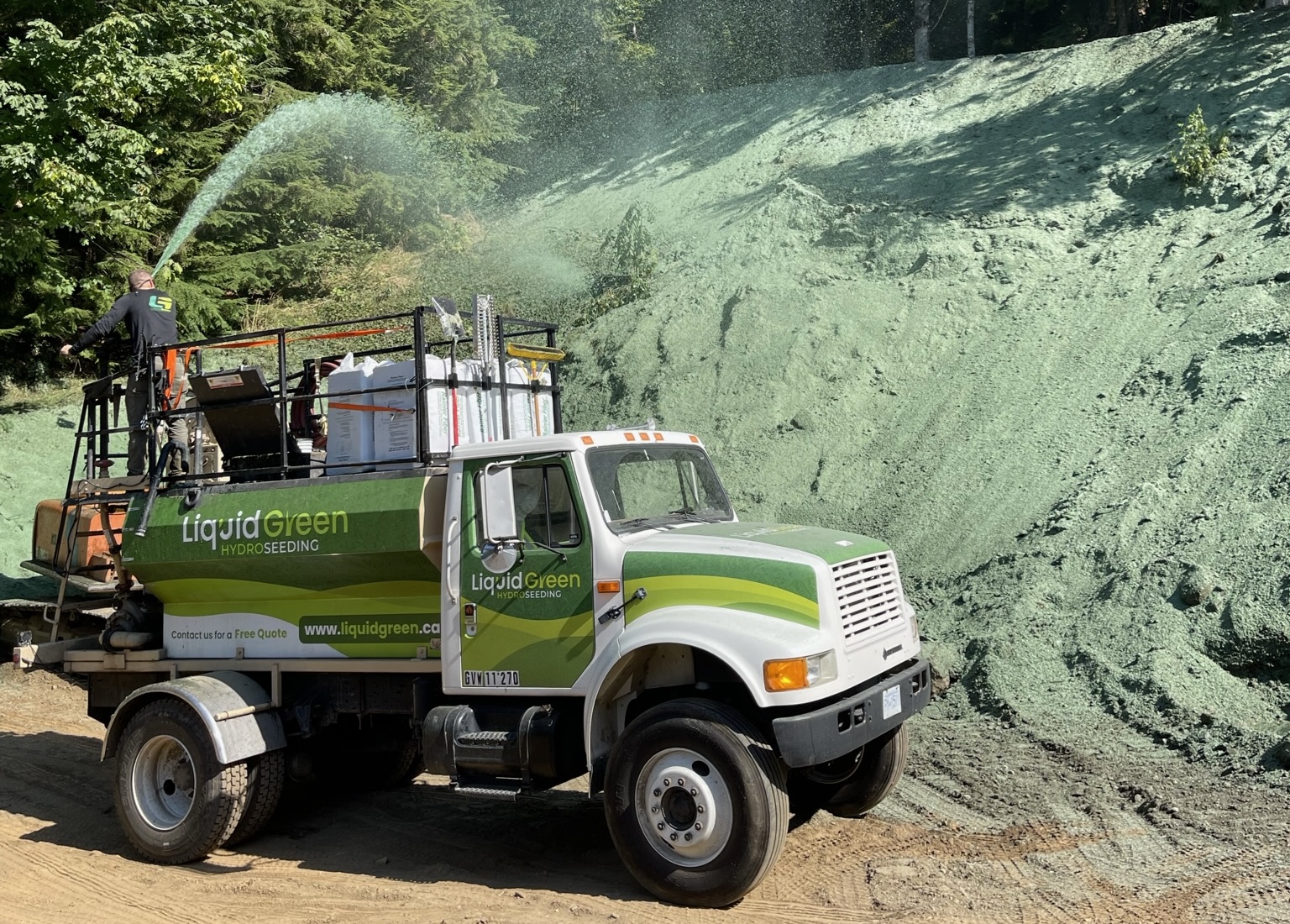 The heart of our hydroseeding operations is the Finn T120 Hydroseeder. This specialized equipment is mounted on an International 4800 4×4 compact semi, giving us the versatility to access virtually any space, no matter how challenging.  
Efficient Seed Application: The Finn T120 allows us to apply a wide range of seed types with precision, ensuring the highest quality and germination rates for your hydroseeding service. 

Seed Quality Assurance: We are committed to using premium-quality seeds, carefully selected for their compatibility with the local climate and soil conditions. 

Customized Seed Blends: For your unique landscaping needs, we can create custom seed blends to achieve the exact results you desire.
Is Hydroseeding Right for Your Lawn?
Hydroseeding lawn spray is a perfect match for all that are seeking new grass, quick growth, and low maintenance, surpassing traditional seeding methods.
Large-Scale Landscaping
Hydroseeding is perfect for extensive spaces like parks, golf courses, sports fields, and large residential lawns. Hydroseeding cost is substantially lower compared to sodding or turf installation on a large scale. Its uniform seed distribution guarantees a visually pleasing and consistent landscape across vast areas.
Erosion Control on Slopes
When your manicured lawn or embankment seems to wash away bit by bit every time a storm blows through; Liquid Green Hydroseeding service is here to help.
Our advanced hydro grass service team are the experts on erosion control across British Columbia. By using hydro grass seed on your lot, we eliminate the ruts and trenches that can form thanks to Mother Nature. Not only does this help you maintain your current landscape, but also it helps prevent future soil erosion.
Eco-Friendly Approach
Hydroseeding service reduces chemical treatment requirements, while erosion control safeguards water quality and promotes sustainable landscaping. Additionally, it retains soil moisture, reducing the need for excessive watering.
How We Provide Quality Hydroseeding that Lasts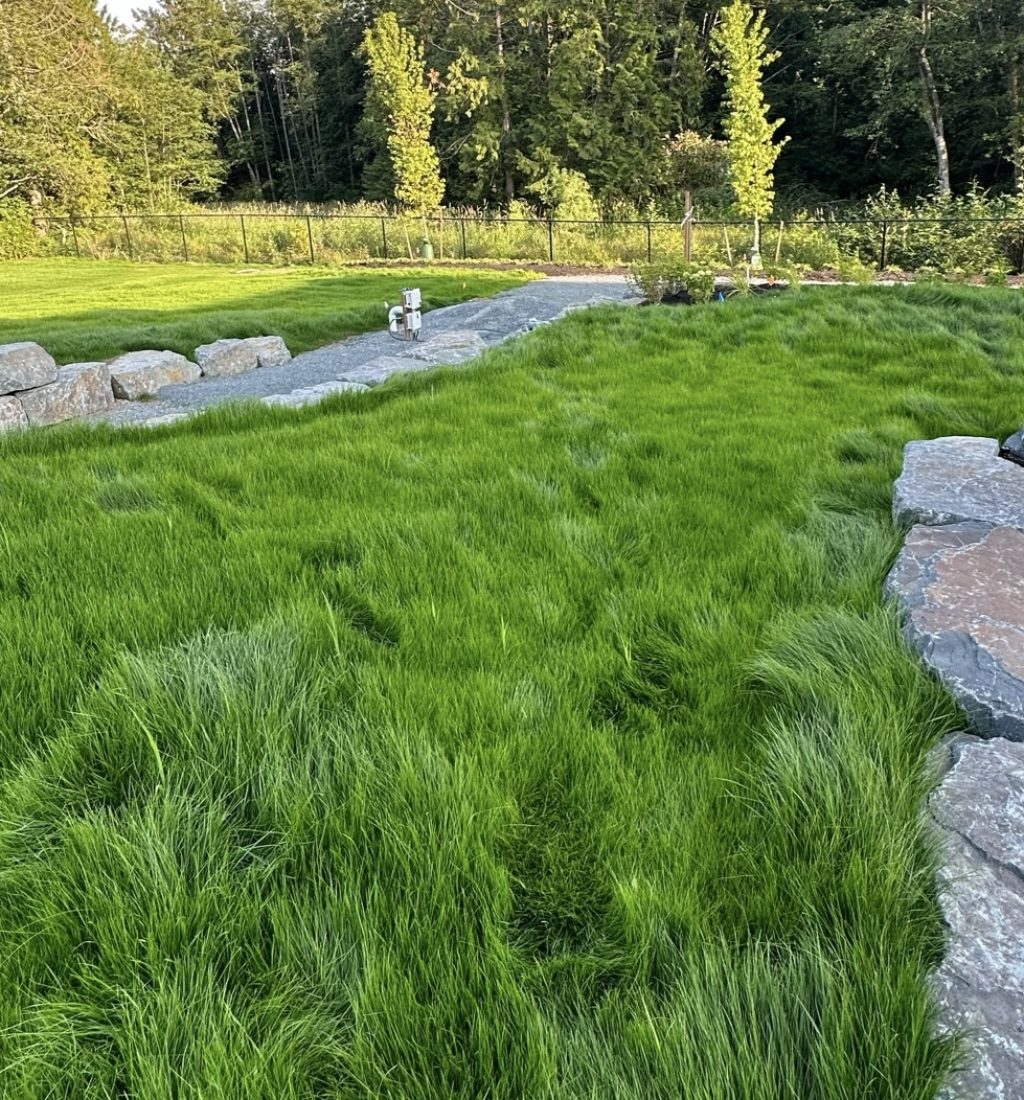 Irrigation
Our hydroseeding service technicians customize irrigation schedules for precise watering, advise water-saving methods, and offer options, including providing guidance or performing the irrigation as part of Liquid Green's process.
Soil Quality
We detect nutrient, pH, and texture issues for precise soil enhancement, adding necessary amendments, ensuring proper aeration, and compaction control. We can recommend or perform these soil improvements as part of Liquid Green's hydroseeding services process.
Weed Control
Liquid Green's weed control method includes using premium, weed-free hydroseed grass seed blends and ongoing monitoring for weed growth. We offer guidance or perform weed control as part of Liquid Green's hydroseed grass process.
Seedling Care
We ensure seeds are planted at the right depth in the grass hydroseeding mixture, often enriched with tailored fertilizers. Our post-planting care guidance covers watering and mowing, and we offer to execute these steps as part of Liquid Green's process with hydro grass.
More on our Vancouver Hydroseeding Services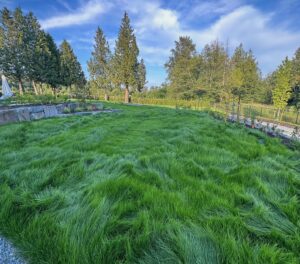 A green lawn is the pride of any homeowner, but achieving a perfect carpet of grass can be challenging. There are many key factors that are needed to achieve strong and consistent growth. Factors range from customization of different grass species, available sunlight, proper watering schedule, fertilisation preparation and weed control. Many homeowners are adding
Read More »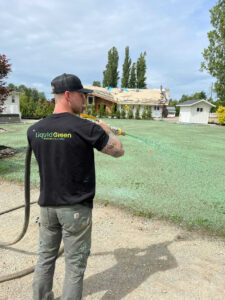 What is Hydroseeding and How Does it Work? What is Hydroseeding? Hydroseeding is a seeding technique that involves spraying a specially formulated mixture onto the soil. The mixture comprises seeds, mulch, fertiliser, tackifier, and water. This process allows for even seed distribution and creates an ideal environment for seed germination and plant growth. Additionally, hydroseeding
Read More »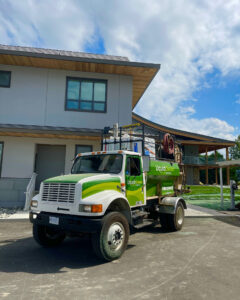 Is Hydroseeding a lawn expensive? What is the Hydroseeding Cost? Hydroseed vs Sod Hydroseeding a lawn can be an affordable option compared to traditional seeding methods such as laying sod or hand-seeding. The hydroseeding cost for a lawn can vary depending on a variety of factors, such as the size of the lawn, the quality
Read More »
Frequently Asked Questions
What Time of Year Is Best for Hydroseeding?
Spring, summer, or early fall emerge as the optimal period for hydroseeding service due to favorable weather conditions, offering the right balance of warmth and moisture, promoting rapid seed germination and robust growth. During these seasons, the soil and air temperatures are conducive to fostering a healthy and vibrant lawn. The combination of sunshine and adequate rainfall enhances the success of hydroseeding, creating lush, green landscapes that thrive and endure throughout the year.
How Does Liquid Green Calculate Cost of Hydroseeding Services?
Liquid Green strives for affordability for all clients. Depending on the project size and scope, our team will assess your specfic needs and provide pricing options that will fit in any budget. The average cost of hydroseeding services at LG are priced between $0.13-$0.20 cents per square foot, ensuring affordability for our clients. Hydroseeding is a great option to save money when looking to grow new grass. Compared to sod that is priced around $1.25 per square foot, hydroseeding is a very attractive option.
How Do I Prepare for Hydroseeding Services?
When preparing for any hydroseeding service, clients should ensure their lawn is ready for Liquid Green by removing any existing vegetation, weeds, debris, soil clumps and rocks. This allows easy access for the team to come in to your property and hydroseed. Additionally, the soil prep is just as important as the hydroseed. Clients should ensure that the soil is properly graded and ready for the hydroseeding process. At Liquid Green we will provide specific guidelines and recommendations to our clients to ensure a successful and hassle-free hydroseeding project.
Hydroseeding, under specific conditions or improper execution, can result in failure. Liquid Green hydroseeding service boasts an impressive success rate, consistently surpassing expectations. Our secret lies in meticulous preparation and soil assessment, ensuring the ideal environment for seed germination. Liquid Green technicians, specialized in hydroseeding, possess the expertise to overcome challenges and tailor solutions for each project. We prioritize thorough soil testing, utilizing premium seed blends and fertilizers best suited to the specific conditions. This attention to detail, coupled with professional application techniques, guarantees a successful outcome. There is a high rate of failure associated with hydro grass seed due to inadequate preparation and the soil environment. We transform the high rate of hydroseeding failure into a history of accomplishments, delivering lush, healthy landscapes that thrive.
Can You Spray Hydroseed Over Weeds?
Effective weed control is essential as the site must be meticulously cleared of all existing grasses and weeds before hydroseeding service can commence. Hydroseeding is not an efficient method for eradicating weeds; instead, it's ideal for establishing new, healthy vegetation on a well-prepared surface. Proper site preparation ensures that the hydroseed lawn is free from weed competition, allowing the new grass to grow vigorously and without hindrance.
How Long Does Hydroseed Take to Grow?
The growth of hydroseed grass typically follows a timeline: Germination of hydroseed lawn in 5 to 10 days, visible growth within 2 to 3 weeks, and full establishment in 6 to 8 weeks, although this timeline can vary. For more details, visit how long for grass seed to grow.
How Much Does Hydroseeding Cost?
Hydroseeding costs are project-specific and can vary widely. Factors like project size, seed selection, soil conditions, and any additional services all influence the overall cost. To ensure accurate pricing, Liquid Green offers free, no-obligation quotes. Our experts assess your project's unique requirements and tailor a cost-effective solution to fit your budget. For more insights into hydroseeding cost, visit hydroseeding cost.
Does Hydroseed Wash Away in the Rain?
While light rain may only wash away the green dye, hydroseeding service can be vulnerable to washout during heavy rain or torrential downpours. In such conditions, it's essential to note that a complete washout cannot be guaranteed.
How Do I Get the Best Results From Hydroseeding?
Water regularly: The irrigation system should have total coverage and should water evenly for best results. Check for head-to-head coverage, low and high spots. If you are watering by hand, do your best to over water the seeded area (overlap). Either watering method should be capable of watering an average of 2-5 times per day during the germination period.
Prepare the soil: As necessary, bring in a good quality top soil and or rototill amendments into the areas you plan for our hydroseeding services. Use caution when considering the addition of recycled wood compost. This material can contain weed seed which you do not want to introduce to your site as the weeds will choke out your lawn. Also, recycled wood compost will take up nitrogen necessary for good germination of new seedlings.
Eliminate weeds: Remove undesired vegetation from the area. Water & fertilize the area to germinate weed seed. This will also show you if you have head-to-head coverage or not. Dry areas will not grow hydroseed grass as quickly. Once the weeds have sprouted, typically within 7 to 14 days, you can choose to either use a contact weed killer such as Round-Up to spray the weeds, or opt for manual weed removal by hand. Pre-seed irrigation and weed kill/removal may take more than one cycle depending on your site and soil used.
Post-hydroseeding care: After grass hydroseeding, all surface areas must be kept continually moist with frequent light watering (season & weather dependent).
Water 2-5 times per day for premium results. Try not to allow germinating seedlings, including hydro grass, to dry out or they could die.
Once seed has germinated, and growth is established, water should be applied with less frequency, but for longer periods of time. Promoting deep root growth involves establishing deep watering.
To maintain a healthy lawn, consider mowing the grass every 7-10 days, and enhance its vitality by applying a balanced fertilizer 1-3 times annually.
Regular mowing will manage weeds and push lateral growth, creating a tight stand of grass.
Water Regularly: Ensure your irrigation system provides comprehensive and even coverage for optimal results. Carefully examine for uniform head-to-head coverage while also checking for variations in elevation. If you're manually watering, make sure to apply a generous amount of water to the seeded area, allowing for overlap. Both watering methods should have the capacity to irrigate an average of 2-5 times per day during the germination period.
Soil Preparation: When necessary, introduce high-quality topsoil and consider incorporating soil amendments via rototilling into the areas designated for our hydroseeding services. Exercise caution when contemplating the use of recycled wood compost, as it may contain weed seeds that you wouldn't want to introduce to your site, potentially competing with your lawn. Additionally, recycled wood compost can absorb the essential nitrogen needed for successful germination of new seedlings.
Weed Management: Efficiently remove undesirable vegetation from the area. Initiate watering and fertilization to stimulate weed seed germination. This process will also serve as a diagnostic tool for assessing head-to-head coverage. Note that arid regions may impede the growth of hydroseed grass. Following weed germination (typically within 7-14 days), employ a contact weed killer such as Round-Up or manually eliminate the weeds. Depending on your site and soil conditions, the pre-seed irrigation and weed control processes may require multiple cycles. Post-Hydroseeding Care: Subsequent to the hydroseeding of grass, it is imperative to maintain constant surface moisture through frequent, light watering, considering the specific season and prevailing weather conditions. For optimal results during the germination phase, aim to water 2-5 times daily. Avoid allowing germinating seedlings, including hydroseeded grass, to desiccate, as this could result in their demise.
Once seed germination has occurred and growth is established, reduce the frequency of watering while extending the duration of each watering session. This encourages the development of deep root systems. Regular mowing, approximately every 7-10 days, should be practiced. Additionally, apply a balanced fertilizer 1-3 times per year to support the lawn's sustained health and vigor. Consistent mowing will help manage weeds and stimulate lateral growth, creating a dense, well-established stand of grass.
to Get a Free Quote for Hydroseeding