HYDROSEEDING and Environmental Services
Liquid Green Hydroseeding and Environmental Services provides a premium standard of workmanship to all our projects big or small. Our team of skilled industry leaders provides the knowledge, expertise and abilities to complete your project in a timely, cost effective and environmentally sustainable manner.
Hydroseeding & Environmental Services
Welcome to Liquid Green hydroseeding and Environmental Services. We are your premier provider of Hydroseeding and environmental services, offering efficient and effective solutions on a wide array of projects from residential lawns to specialty slope stabilization and erosion control for commercial and industrial sites. Our team of highly qualified experts is committed to providing a high-quality services, using only the best materials and state-of-the-art equipment to ensure your satisfaction.
Hydroseeding is an innovative and proactive alternative to traditional seeding where the seed is added to a hydraulic mixing tank along with other materials; thus creating an evenly distributed slurry which is then applied to the desired area using a high pressure fluid pump. The Hydraulic slurry typically consists of 4 main materials; water, organic mulch, seed and fertilizers.
Why Choose Liquid Green

Hydroseeding?
At Liquid Green Hydroseeding and Environmental Services we only apply the best products and starting materials to each and every job, sourced from industry leading suppliers.  Our team is dedicated to providing high quality, lasting results while keeping safety standards and our commitment to our customers at the top of our priorities.  At Liquid Green we believe quality work needs and deserves to be matched with the highest degree of customer relations.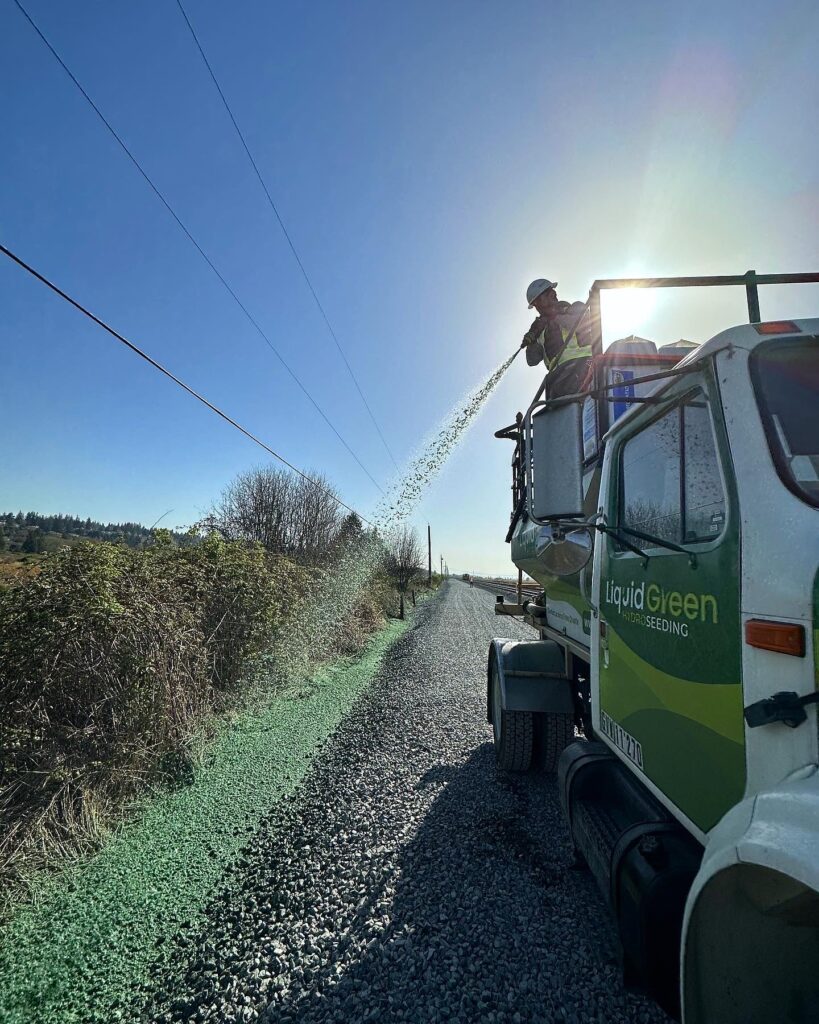 Always providing exceptional
At Liquid Green we are committed to providing exceptional service to each and every one of our valued clients. With every project comes a new set of unique needs, which is why we work closely with our clients combining our years of industry experience and creativity to create a custom solution that meets their specific requirements.
Contact us today to get a free quote on your next grass seed spray job! 
Learn Everything About Hydroseeding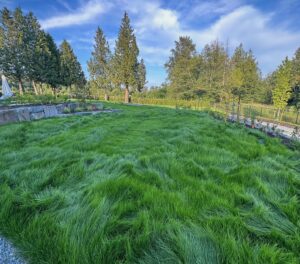 A green lawn is the pride of any homeowner, but achieving a perfect carpet of grass can be challenging. There are many key factors that are needed to achieve strong and consistent growth. Factors range from customization of different grass species, available sunlight, proper watering schedule, fertilisation preparation and weed control. Many homeowners are adding
Read More »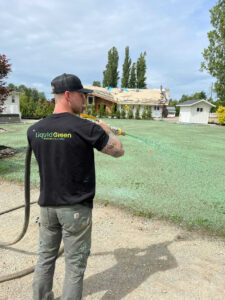 What is Hydroseeding and How Does it Work? What is Hydroseeding? Hydroseeding is a seeding technique that involves spraying a specially formulated mixture onto the soil. The mixture comprises seeds, mulch, fertiliser, tackifier, and water. This process allows for even seed distribution and creates an ideal environment for seed germination and plant growth. Additionally, hydroseeding
Read More »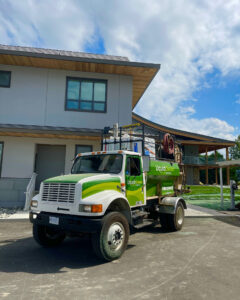 Is Hydroseeding a lawn expensive? What is the Hydroseeding Cost? Hydroseed vs Sod Hydroseeding a lawn can be an affordable option compared to traditional seeding methods such as laying sod or hand-seeding. The hydroseeding cost for a lawn can vary depending on a variety of factors, such as the size of the lawn, the quality
Read More »
to Get a Free Quote for Hydroseeding