Liquid Green Commercial Hydroseeding & Residential spray on grass seed and grass seed spray provides great, cost effective solutions and site preparation for your project. Our experienced team of Hydroseeders service the Metro Vancouver & the Fraser Valley Region.
Welcome to Liquid Green Hydroseeding! We are your premier provider of hydroseeding services, offering efficient and effective solutions to create lush and green lawns and landscapes. Our team is committed to providing high-quality services, using only the best materials and state-of-the-art equipment to ensure your satisfaction.
What is

Hydroseeding?

Experienced Hydroseeder.
Hydroseeding is a planting process that involves mixing seed, water, fertilizer, and other additives together to create a slurry. This slurry is then sprayed onto the desired area, creating an even and consistent layer of seed and fertilizer. Hydroseeding is a cost-effective and efficient way to establish a new lawn, revegetate an area, or repair damaged or bare patches on an existing lawn.
Why Choose Liquid Green

Hydroseeding?
At Liquid Green Hydroseeding, we use only the highest quality materials, including premium grass seed, fertilizer, and other additives to ensure a healthy and sustainable lawn. We also use state-of-the-art equipment to ensure even and consistent coverage, allowing the seed to take root quickly and thrive.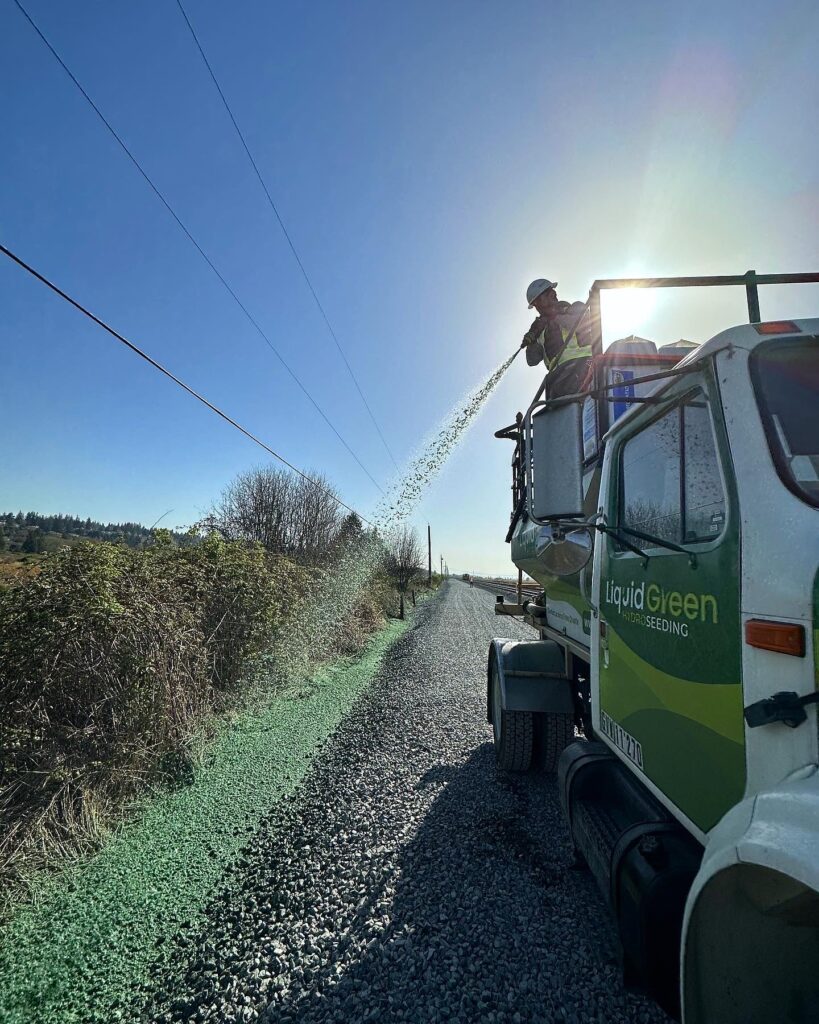 Always providing exceptional
Our team of Hydroseeder professionals have years of experience in the hydro seeding industry and is committed to providing exceptional service to each and every client. We work closely with our clients to determine their unique needs and create a custom solution that meets their specific requirements.
Contact us today to get a free quote on your next grass seed spray job! 
Learn Everything About Hydroseeding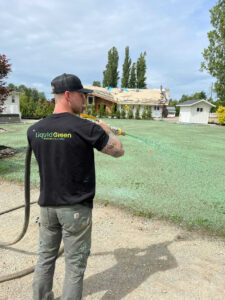 The Ultimate Guide to Transforming Your Landscape Hydroseeding is a revolutionary method to transform your landscape. The concept of hydroseeding, its advantages, the process involved, its various applications, and how it compares to other seeding methods. What is Hydroseeding? Hydroseeding is a seeding technique that involves spraying a specially formulated mixture onto the soil. The
Read More »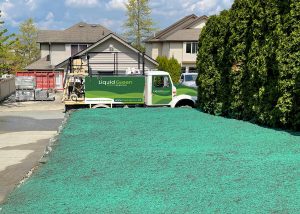 Is Hydroseeding a lawn expensive? What is the Hydroseeding Cost? Hydroseed vs Sod Hydroseeding a lawn can be an affordable option compared to traditional seeding methods such as laying sod or hand-seeding. The hydroseeding cost for a lawn can vary depending on a variety of factors, such as the size of the lawn, the quality
Read More »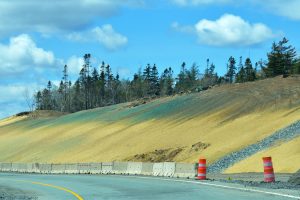 Prevent Erosion and Sediment Control with Liquid Green Hydroseeding Erosion and sediment control is essential to maintain the integrity of a landscape, especially during construction or landscaping projects. One of the most effective methods of erosion and sediment control is hydroseeding, which not only helps prevent soil erosion but also promotes healthy plant growth. In
Read More »
to Get a Free Quote for Hydroseeding
HYDROSEEDING THE FOLLOWING AREAS
HYDROSEEDING VANCOUVER | HYDROSEEDING BURNABY | HYDROSEEDING RICHMOND | HYDROSEEDING NEW WESTMINISTER
HYDROSEEDING COQUITLAM | HYDROSEEDING MAPLE RIDGE | HYDROSEEDING SURREY | HYDROSEEDING LANGLEY
HYDROSEEDING SOUTH SURREY | HYDROSEEDING WHITE ROCK | HYDROSEEDING ALDERGROVE | HYDROSEEDING ABBOTSFORD
HYDROSEEDING CHILLIWACK | HYDROSEEDING SQUAMISH